FTX PLANS TO INTERROGATE BANKMAN-FRIED'S FAMILY UNDER OATH
FTX Lawyers Seek Financial Information from Sam Bankman-Fried's Family in Bankruptcy Court

According to Bloomberg, FTX's lawyers said in a court filing that Bankman-Fried's parents, Joseph Bankman and Barbara Fried, as well as his brother, Gabriel Bankman-Fried, should provide financial records about their individual wealth. The new FTX management has prioritized the recovery of funds that could be used to pay creditors. US Bankruptcy Judge John Dorsey must grant the request before FTX can begin any inquiry.

Multiple reports claim that Bankman-Fried's family played huge roles in the exchange before its collapse in November. Bankman-Fried's father, Joseph, reportedly helped the exchange recruit its legal team and also offered tax advice. Bankman-Fried's mom, Barbara, allegedly started a political action committee with funding from FTX.
Additionally, Bankman-Fried's brother Gabriel reportedly founded a pandemic-focused foundation that lobbied lawmakers. Reports emerged in November that Bankman-Fried's parents were listed as signatories for a house in the Bahamas, which Bankman-Fried claimed was company property.
FTX founder Sam Bankman-Fried has been caught up in legal trouble after being charged with fraud. Federal prosecutors claim that FTX transferred billions of dollars in client funds to back up his trading company, Alameda Research. Bankman-Fried has remained at his parents' house in California as he continues to await his trial.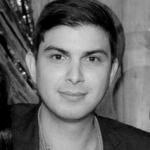 Kane is a highly skilled online investment writer with a focus on finance, financial crime, and blockchain technology. Originally from the UK, he is now based in Malta and provides insightful and engaging content for a variety of online platforms.
Kane has a strong academic background, having earned both a Bachelor's Degree in Finance and a Master's Degree in Financial Crime. He is currently pursuing a research Doctorate Degree, where he is studying Money Laundering Threats in the Blockchain Economy.
His work can be found on numerous websites, including the Motley Fool, Blockonomi, InsideBitcoins, MoneyCheck, Learnbonds, and the Malta Association of Compliance Officers. Kane excels in simplifying complex financial concepts, making his content accessible and easy to understand for readers of all backgrounds.