SILVERGATE CAPITAL ANNOUNCES MASSIVE LAYOFFS – BITNATION
Silvergate Capital Announces Workforce Reduction and Scraps Digital Currency Plans
Cryptocurrency bank Silvergate Capital made headlines with its recent announcement of a significant workforce reduction, resulting in approximately 200 employees, or 40% of its staff, being laid off. The news, disclosed in a filing with the Securities and Exchange Commission, sent shockwaves through the market, causing a 46% drop in the company's shares, now valued at $11.76.

In addition to the layoffs, Silvergate also abandoned its plans to introduce a digital currency and wrote off a substantial $196 million associated with its acquisition of Diem Association's technology and assets from META. The California-based bank revealed a decline in crypto deposits from around $12 billion to approximately $3.8 billion in the final quarter of 2022. Moreover, the sale of $5.2 billion worth of debt securities to offset withdrawals resulted in a significant loss of $718 million for Silvergate.
The cryptocurrency market experienced a tumultuous year, influenced by macroeconomic factors and the repercussions of companies like Celsius Network and FTX facing difficulties. The underperformance of prominent cryptocurrencies such as bitcoin and Ethereum contributed to the bankruptcy declarations of several businesses.
Silvergate justified the layoffs as a necessary measure for its survival, acknowledging its rapid workforce expansion in the previous year. The company stated that it must now adapt to the current economic realities prevalent in the digital asset industry. While it remains too early to estimate the exact cost savings resulting from the layoffs, Silvergate expects the process to incur expenses of around $8 million.
Notably, Silvergate has been subject to scrutiny in the United States due to its associations with FTX and Alameda Research. Recently, three US senators sent a letter to Silvergate, urging the bank to investigate its role in the losses stemming from the collapse of the FTX exchange. The senators expressed concerns about Silvergate's alleged failure to monitor and report suspicious activities related to the transfer of FTX customers' funds to Alameda.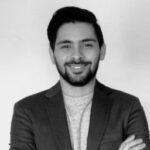 Meet Alejandro, a seasoned financial analyst and freelance writer with over seven years of experience tracking the markets and producing informative news content. He has a deep understanding of the latest developments in the crypto and stocks spaces and has contributed to a range of publications, including The Modest Wallet, Buyshares, Capital.com, and LearnBonds.
Alejandro's daily news coverage delves into technical topics like economics, finance, investments, and real estate, helping financial businesses to develop their digital marketing strategies. He is particularly passionate about value investing and financial analysis, and his insights have helped many investors make informed decisions.
Alejandro graduated from the Escuela Europea de Dirección y Empresa (EUDE Business School), where he honed his analytical skills and gained a thorough understanding of the business landscape. His expertise and dedication make him a valuable asset to any team, and his readers appreciate his clear, concise writing style and in-depth knowledge of the markets.