Where to Buy Rumble Stock – Buy Rumble Stock Today and Diversify Your Portfolio
If you think Rumble Inc. stocks are a good investment and want to purchase RUM shares, you arrived at the right place to learn exactly how to do so. In this Rumble stock buying guide, we will outline step by step how and where to buy Rumble Inc stock, how to track its stock price, what a brokerage account is and how you can use market orders to buy RUM stock at the current market price. Additionally, we will provide you with some key Rumble stock information and data.
What is Rumble?
Before we start explaining where to buy Rumble stock, let's take a look at some of the key features of this online neutral video platform. Rumble is founded in 2013 by Chris Pavlovski, a Canadian technology entrepreneur. It is based in Toronto, Ontario, with its U.S. headquarters in Longboat Key, Florida. Rumble serves as an alternative video platform that provides content creators with an alternative to the biggest and most popular competitor: YouTube.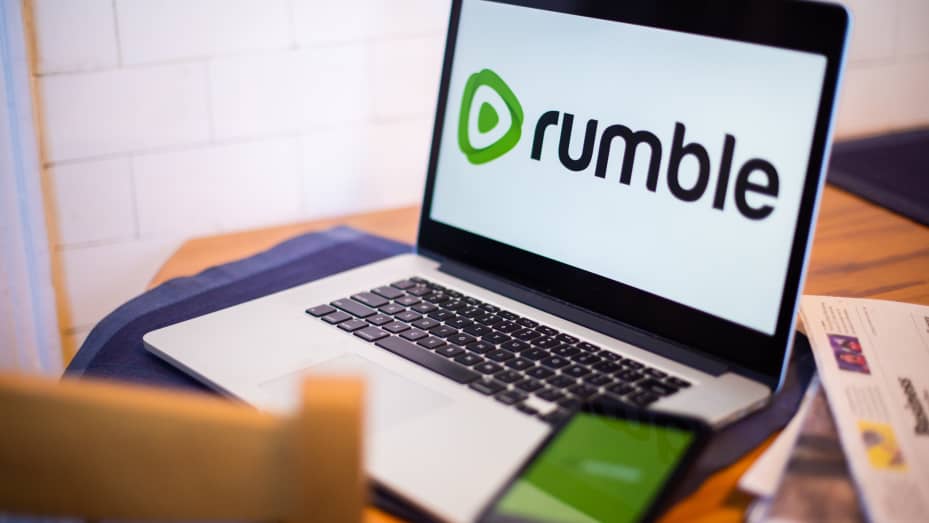 On Rumble, content creators don't need to accumulate a minimum of 1,000 subscribers or 4,000 video hours watched before they are able to monetize their content. Additionally, Rumble seems to be less censored, among other advantages compared to other popular video platforms.
Where to Buy Rumble Stock?
In short, you buy Rumble shares at a registered broker dealer. There used to only be certified financial advisors that provide clients with investment strategy solutions in the past, but nowadays you can just create a brokerage account at an online brokerage and buy and sell rumble stocks yourself. Although it might be daunting to enter the stock market for the first time, there's really nothing to it if you follow the simple steps outlined below.
Step 1. Find a reliable registered broker dealer where you can buy and sell Rumble stock, mutual funds, and other financial instruments. There are hundreds of online brokers nowadays that allow retail traders to trade Rumble stock at low to even zero costs. Additionally, some brokers enable users to buy and sell fractional shares, which allows traders and investors to buy partial Rumble Inc stock.
Step 2. Create a brokerage account at your preferred broker by filling in your personal details, like your name, address, and date of birth. Note that these details have to match your banking details as per KYC requirements. Additionally, you might run into problems when submitting your first withdrawal request if these details appear to be incorrect.
Step 3. Decide how much to invest in Rumble Shares. We recommend only investing an amount of money in RUM stocks that you can afford to lose. Additionally, we advise our visitors to create a well-diversified investment portfolio so that their risk is minimized and potential earnings maximized.
Step 4. Deposit funds into your brokerage account. Choose your preferred payment method (Visa, MasterCard, debit card, bank wire transfer, e-wallets, etc.), specify the amount you want to deposit, and follow the on-screen instructions to fund your account.
Step 5. Research Rumble stock. Use the search bar or stock finder offered by your broker and search for the ticker symbol RUM. You can determine whether Rumble shares are a good investment by performing both technical and fundamental analysis, which includes thoroughly checking P/E ratio, market cap, average volume, company releases, past year performance, and other important data. Note that past performance doesn't guarantee profitable future results.
Step 6. Buy Rumble stock. Once you are ready to buy Rumble Inc stock, you can place either a market order or limit order. With a limit order, you buy Rumble stock at a specific price, whilst a market order enables you to buy Rumble shares at the current market price.
Step 7. Keeping track of your RUM stock and other investments. Once you've bought your first Rumble Inc stocks, you can track their performance and current value by periodically logging into your brokerage account. Alternatively, you can set up price alerts, notifications, and watch lists to keep up-to-date regarding your Rumble Inc stock investments.
Rumble Inc Stock Key Figures
Professional stock analysts use all sorts of metrics, analyses, and technical indicators to try to determine the true value of a stock. With a price-to-book ratio of 12,52x, RUM stocks can be considered overvalued as of writing this guide. However, Rumble has a low debt to equity ratio of 0,13 and a cash burn of 47773907, which indicates the company has more than enough cash flow and short-term investments to cover all its costs for at least a year.
Despite these positive data points, Rumble's profit margin has gone up by only 0,87% in the past year, and the company is still unprofitable, unfortunately. This could be a warning sign that Rumble's valuation might be on the higher side and that one could be better off investing in other financial instruments. RUM posts its earnings reports every quarter, which provides both traders and investors with profitable trading possibilities or long-term investments.
Institutional Investors That Own Rumble Stock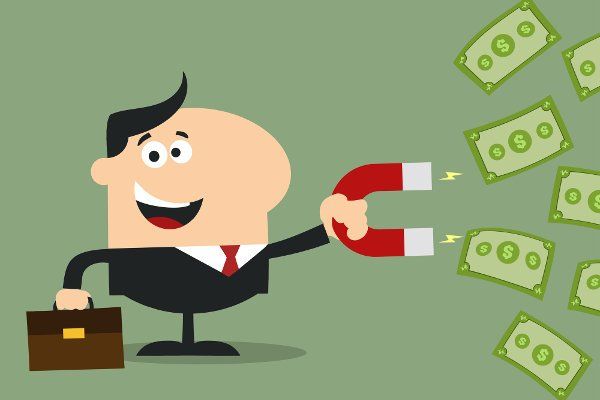 Although thousands of retail investors have Rumble stock in their portfolio or actively conduct in RUM stock trading, some prominent institutional investors have a significant stake in the company as well.
Some examples of these institutional investment firms are Vanguard Group Inc, owning 3,3 million shares at a value of about 32,6 million dollars, Eminence Capital Lp, with 1,5 million shares, valued at 18,4 million dollars total, and Beryl Capital Management Llc, owning 1,8 million common shares with a total value of 17,9 million dollars.
Is it Smart to Buy Rumble Stock in 2023?
Although we do not provide any investment or financial advice in any way, professional investment analysts of have done thorough due diligence and concluded that Rumble stocks are a great addition to one's investment portfolio. The main reasons for this are that Rumble has a Growth Grade of NA and a Momentum Grade of B. Kindly note that the current trade consensus assessment is always calculated by taking the average analyst ratings of multiple financial and investment analysts that cover Rumble stocks.
However, whether or not it is smart to buy Rumble stock in your personal situation, depends on your personal financial goals and investment horizon. For this reason, we suggest consulting with a certified financial advisor before purchasing Rumble Inc stocks or making any other investments. Note that this Where to Buy Rumble Stock guide doesn't constitute investment advice in any form.
FAQs About Where to Buy Rumble Stock
As we receive a lot of questions from our visitors regarding buying Rumble stock and because we want our guides to be as inclusive as possible, we will answer the most frequently asked questions about investing in RUM below.
Do Rumble stocks pay out dividend?
No, although Rumble stocks are a great addition to one's investment portfolio, they do not reward their owners in the form of dividends. However, most brokers offer other financial instruments that may pay out dividends. If you want to earn dividend earnings, you should consider investing your money in these assets instead and opening trades on those stocks or other assets.
What is the best way to buy Rumble stocks?
The best way to buy Rumble stocks is by signing up at a licensed and regulated registered broker dealer that charges low, competitive spreads, fees, and commissions, that has a intuitive trading platform and that offers a broad selection of tradable assets. Additionally, you want to sign up with a broker that provides you with a broad range of research tools and other features of interest for both traders and long-term investors.
What is the best broker to buy Rumble stocks?
The best broker to buy RUM stock at is a broker that allows investors to buy and sell RUM shares and other stocks by placing both market and limit orders, that enables clients to set up price target notifications, and that provides detailed stock price data like average volume traded, market cap, fees, and other information.
Who owns Rumble?
Rumble is owned by institutional shareholders, insiders, and retail investors. Ryan Milnes is the largest individual Rumble shareholder. As of writing, he owns 50,27 million Rumble shares, representing about 13% of the company. In total, Ryan Milnes's Rumble shares are valued at over $512.28M.
Can I purchase Rumble stock as a non-accredited investor?
Yes, Rumble is a NASDAQ-listed stock that can be traded by retail traders and non-accredited investors. Simply open a brokerage account and buy shares in Rumble using a limit order, market order, or another advanced order type. Most brokers have low minimum deposit requirements, making investing in Rumble accessible for practically anyone.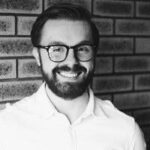 Meet Connor, a finance and investment expert based in the UK. With a deep understanding of cryptocurrency, equities, blockchain technology, and decentralized finance, he writes full-time for a range of leading websites, including CryptoNews.com, EconomyWatch.com, LearnBonds.com, and BuyShares.co.uk. Connor's writing has also been featured in renowned media outlets like Cryptonews, The Herald, The Economic Times, CoinTelegraph, and Yahoo Finance.
In addition to content writing, Connor provides start-up consulting to small businesses and helps produce business plans for SMEs seeking funding. His expertise in the finance and investment industries makes him a valuable asset to any team, and his readers appreciate his clear, concise writing style and in-depth knowledge of the markets.
Academically, Connor holds a BA (Hons) degree in Finance from The University of Strathclyde, where he graduated with Merit. He then went on to obtain a Master's (MSc) degree in Investment Fund Management from The University of Glasgow, one of the top universities in the UK. With a strong academic background and extensive practical experience, Connor is well-equipped to provide expert insights into the world of finance and investments.