WHY TRUST US
At Business 2 Community, we understand the importance of trust when it comes to financial information and advice. We are committed to earning and maintaining your trust by providing reliable and credible content. Here are a few reasons why you can trust us: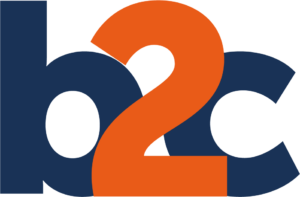 Expertise
Our team consists of experienced finance professionals, industry experts, and knowledgeable writers who bring a wealth of expertise to our blog. We thoroughly research and fact-check our articles to ensure the information we present is accurate and up to date.
Unbiased Approach
We maintain an unbiased approach to financial topics, striving to provide balanced and objective analysis. Our goal is to equip you with the information you need to make informed decisions, rather than promoting specific products or services.
Credible Sources
We rely on reputable sources, such as academic research, industry publications, and recognized financial institutions, to gather information for our articles. By utilizing reliable sources, we aim to provide you with trustworthy and well-supported content.
Transparency
We believe in being transparent about our sources, methodologies, and any potential conflicts of interest. If we mention specific companies, products, or services in our articles, we will disclose any relevant affiliations or partnerships that may exist.
Reader Feedback
We value the feedback and engagement of our readers. Your comments, questions, and suggestions help us improve the quality of our content and ensure we are meeting your needs. We take your feedback seriously and appreciate the opportunity to learn and grow with our community.
Privacy and Security
We prioritize the privacy and security of our readers. We have implemented robust security measures to protect your personal information, and we adhere to strict privacy policies in accordance with applicable laws and regulations.
Community Trust
Over time, we have built a community of engaged and satisfied readers who have found value in our content. Our growing base of loyal readers is a testament to the trust we have earned through our commitment to delivering high-quality, reliable information.
---
We understand that financial decisions can have a significant impact on your life, and we take our responsibility to provide accurate and trustworthy information seriously. We are dedicated to helping you navigate the complexities of finance with confidence and empowering you to make informed choices.
Thank you for placing your trust in us. We appreciate your continued support and look forward to being your trusted source of financial knowledge.