ABOUT B2C
Welcome to Business 2 Community!
At Business 2 Community, we are dedicated to providing reliable, insightful, and up-to-date information about all things related to finance. Whether you're a seasoned investor, a budding entrepreneur, or simply looking to enhance your financial literacy, our blog is here to empower and educate you on your financial journey.
Our Mission
Our mission is to demystify the world of finance and make it accessible to everyone. We believe that financial knowledge is the key to making informed decisions, achieving financial stability, and unlocking your full potential. Through our comprehensive articles, expert analysis, and practical tips, we aim to equip you with the knowledge and tools necessary to navigate the complex world of finance with confidence.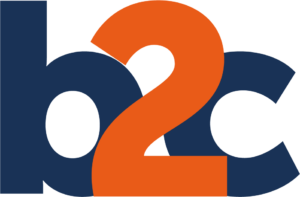 What We Cover
At Business 2 Community, we cover a wide range of financial topics to cater to diverse interests and needs. Our content spans areas such as personal finance, investment strategies, blockchain, cryptocurrency, exchange markets, and much more. We strive to present complex concepts in a clear and understandable manner, making finance approachable for readers of all levels of expertise.
Our Approach
We take pride in our commitment to delivering accurate, unbiased, and well-researched content. Our team of experienced finance professionals and writers diligently curate and produce articles that are insightful, reliable, and relevant. We stay informed about the latest trends, market developments, and regulatory changes, ensuring that our readers receive timely and valuable information.
Community Engagement
At Business 2 Community, we value the importance of fostering a vibrant and engaged community. Although we may not have a comment section on our financial blog, we have created several avenues for you to connect, interact, and engage with us. We value your input and strive to build a vibrant community where we can learn from each other and share valuable insights. Here are some ways you can actively participate:
Social Media Integration
Stay connected with us on various social media platforms, including Facebook, Twitter and LinkedIn (please find links in the "Get in touch" section below). Follow us for regular updates, informative articles, and thought-provoking discussions. Feel free to comment, share your thoughts, and engage with our content.
Contact Form
Have a specific question, feedback, or suggestion? Reach out to us directly through our contact form. We're just a few clicks away and eagerly await your messages. Please provide your name, email address, and a detailed message, and we'll get back to you promptly.
Q&A Sessions
We love addressing your burning questions and discussing topics that interest you. Submit your finance-related queries or suggest topics you'd like us to cover. We'll carefully select some of these questions and address them in dedicated blog posts, providing in-depth answers and sharing expert knowledge (Currently this page is under construction).
Get in Touch
We love hearing from our readers! If you have any questions, suggestions, or feedback, please don't hesitate to contact us. You can reach us through our contact page or connect with us on social media:
Thank you for choosing Business 2 Community as your trusted source of financial information. We are excited to embark on this financial journey with you!